Roll over image to zoom in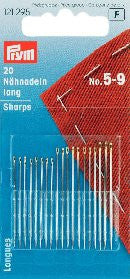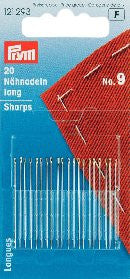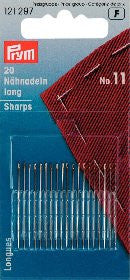 Description
PRYM Hand Sewing Needle sharps with Gold Eye are made of hardened steel and have a burr-free embossed eye.
Their fine and sleekly-polished tip shape, along with the smooth and non-porous, coated surface, can slide well through all fabrics. The attuned spring firmness ensures smooth operation without bending and breaking – even with the finest needles.
The needle head is shaped in such a way that the needles can be effortlessly inserted, even without a thimble.
Extra slim, special tapering tip shape
Needles do not leave any holes in material
Available in 3 sizes: 9, 11, assorted 5 - 9
20pcs per packet
People who liked this also bought this